What Are the Most Essential Things I Should Have as a Family Caregiver?
A healthcare professional can give you specific insights on useful items for the person you care for, but this list will give you a place to start.
Unpaid caregiving can feel challenging and overwhelming. It's hard to prepare for a job that comes with expecting the unexpected.
However, keeping some tools on hand can make life easier — and safer — for you and the person you care for.
It's also important to prioritize your own needs.
With all that in mind, here are a few caregiving essentials you'll appreciate having on hand.
Self-care essentials
Self-care essentials
There's no one-size-fits-all for caregiving essentials, but you'll likely want items that will help you juggle your many tasks and be prepared in the case of an emergency.
Water bottle
Carrying a water bottle can remind you to drink up, no matter what the day brings.
It may seem simple, but drinking water is often the first thing to fall by the wayside when you're caring for someone else.
According to the Centers for Disease Control and Prevention (CDC), staying hydrated helps you maintain a normal body temperature, lubricates your joints, protects your spine, and keeps your digestive system regular.
Ready bag
Having personal care items in a bag — one personal care kit for you and another for your loved one — can ensure that your needs are met as well as possible while you're in a waiting room or with your loved one in a hospital room.
This care kit may include:
a sweater or blanket in case the hospital is cold
a popper/stress ball or other fidget toy
a toiletry bag with toothbrush, toothpaste, floss, and any applicable creams or makeup
comfy shoes
a change of work clothes in case you have to go from the hospital to the office without stopping at home
extra socks and underwear
chargers for your phone, smartwatch, and other electronics
snacks, protein bars, and powdered beverage packets
instant coffee or tea bags
This kit may also be an excellent place to store a hotspot and your laptop.
Social support for yourself
This one isn't an item, but it's essential!
If you're a family caregiver, chances are you could use some social and emotional support.
Consider joining a local support group for family caregivers or for caregivers of people with your loved one's condition.
You can also consider speaking with a therapist — many mental health professionals specialize in caregiver support.
* Are you looking for Info & Tips? You can find it below *
(Vitamin6 healthinfo category)
Admin items
Admin items
You may be juggling a lot of information about schedules, prescriptions, insurance, and more and may even working remotely at the same time.
Paperwork pack
It's a good idea to keep important documents with you at all times, particularly in healthcare settings.
Here are some documents you may want to have on hand:
insurance cards
healthcare proxy
"do not resuscitate" (DNR) documentation
power of attorney
list of medications and allergies
driver's license or photo ID
organ donation information
Social Security cards
A binder, accordion folder, or plastic organizer can do wonders.
Laptop and mobile hotspot
If you're working remotely while caregiving, a laptop and hotspot can make a big difference when your day gets upended for unexpected medical appointments.
Organizational tools
Your to-do list may feel miles long when you're providing unpaid caregiving work. A few items can help you keep track of it all.
These can include:
a planner system to track tasks and appointments
a dry-erase board for daily events, tasks, mealtimes, and medications
sticky notes for labeling food and jotting down plans for the next day
The dry-erase board can be especially helpful for loved ones with memory issues.
Interestingly, a 2018 study showed that people who spent 5 minutes making a to-do list before bed fell asleep faster than those who used pre-bedtime writing for reflection. As a caregiver, you need your rest!
Caregiving essentials for the home
Caregiving essentials for the home
The items you keep in your loved one's home will depend on their condition and mobility.
The following items can be useful in most situations:
hand sanitizer
face masks
travel-size bottles
incontinence items
safety and accessibility features
nightlights
sink adapters
bedroom safety features
Incontinence items
People may lose control over urinating and defecation as they age. Items that may help with incontinence include:
pads
diapers
pull-up pants
catheters
ointment for rashes
wipes
gloves (for caregivers)
Safety and accessibility features
Falls are a common concern for older adults. The CDC notes that falls are the leading cause of injury and death among people ages 65 and over, with 1 in 4 falling each year.
The risk of falling may be greater in areas where your loved one needs to raise or lower themselves, such as the bed, bath, toilet, and shower. Bathroom areas are also more likely to be slippery.
The following tools may be helpful:
handheld showerhead so they can bring the water closer to themselves and use the head to clean themselves from all angles without moving their entire body
bath safety rail or shower grip for them to hold onto as they get into and out of the tub
bath chair for support while bathing or showering
toilet grip and toilet chair
stepstool to help them reach the sink
faucet extender that brings the water closer to their hands
touchless soap dispenser
bed rail or bedside grip
For adults with less mobility, a bedside toilet can help them maintain their ability to relieve themselves without walking to the bathroom.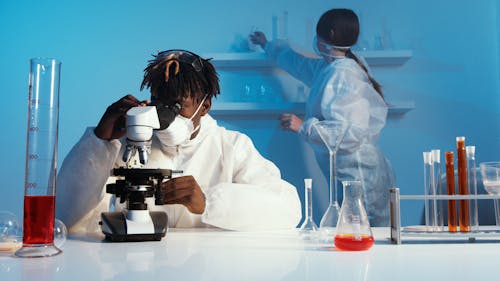 Meals and prepping
Meals and prepping
Older adults are at an increased risk for malnutrition, according to a 2019 review. Additionally, a 2021 review indicates that older adults who receive home-delivered meals may have an increased risk of undernutrition.
For caregivers, mealtime can feel stressful. But there are tools that can help.
Adaptable dinnerware
Providing a loved one with dinnerware that they can hold — and see — can reduce mealtime struggles and allow you to eat together.
One possible symptom of Alzheimer's disease is a reduced ability to see contrast and depth. This can make eating difficult.
In a small 2004 study, people with Alzheimer's disease who used red plates ate 25% more food than those who ate off white plates.
You can also consider using nonslip plates or plates that stick to a table to reduce spills. Plates with raised edges, known as "scoop plates," can make it easier to move food from the dish to a utensil.
As for utensils, opt for something your loved one can grip and hold, such as large-grip and weighted silverware.
Healthy snacks
Keeping nutritious food around the house is key to ensuring that you and your loved one reach for it. It can also help to have some food ready to go in case of an emergency.
Options include:
yogurt
cottage cheese
apple or banana slices
celery sticks with peanut butter
almonds
walnuts
red and green pepper slices with hummus
hard-boiled eggs
Items for meal prep
Making daily meals may be a tall task, but meal prepping in advance may help.
One 2017 study indicated that meal planning was associated with greater overall food variety and a reduced chance of obesity.
Products that might help include:
a slow cooker or pressure cooker
a food processor
food storage containers or mason jars
online recipes or a cookbook for quick, no-fuss meals
Gift cards for food services
Cooking is easier some days (and weeks) than others.
When people ask how they can help you, let them know that gift cards for food services or meal prep subscription boxes are a great option.
Health monitoring and first aid
Health monitoring and first aid
Even with the best plans, falls and wounds may happen. And you may be tasked with tracking health metrics such as blood pressure and blood sugar levels.
These items can help with day-to-day care and emergency situations:
a blood pressure monitor
a thermometer
wound care items such as gauze and antiseptic solution
instant ice packs
tissues
tweezers
nail clippers
syringes
Wound care
Cuts happen, regardless of age. It's always helpful to have some simple wound care remedies on hand in case of cuts and scrapes. These items include:
antiseptic solution
bandages in multiple sizes
gauze
saline wound cleanser
eye drops
aloe vera
calamine lotion
hydrocortisone cream or ointment
adhesive tape for securely applying gauze
instant ice packs
Takeaway
Takeaway
Paid or unpaid, caregiving is a big job.
Keeping essential items on hand can help you feel supported and prepared.
And in addition to being prepared to care for your loved one, make sure you take the time to care for yourself.
Beth Ann Mayer is a New York-based freelance writer and content strategist who specializes in health and parenting writing. Her work has been published in Parents, Shape, and Inside Lacrosse. She is a co-founder of digital content agency Lemonseed Creative and is a graduate of Syracuse University. You can connect with her on LinkedIn.